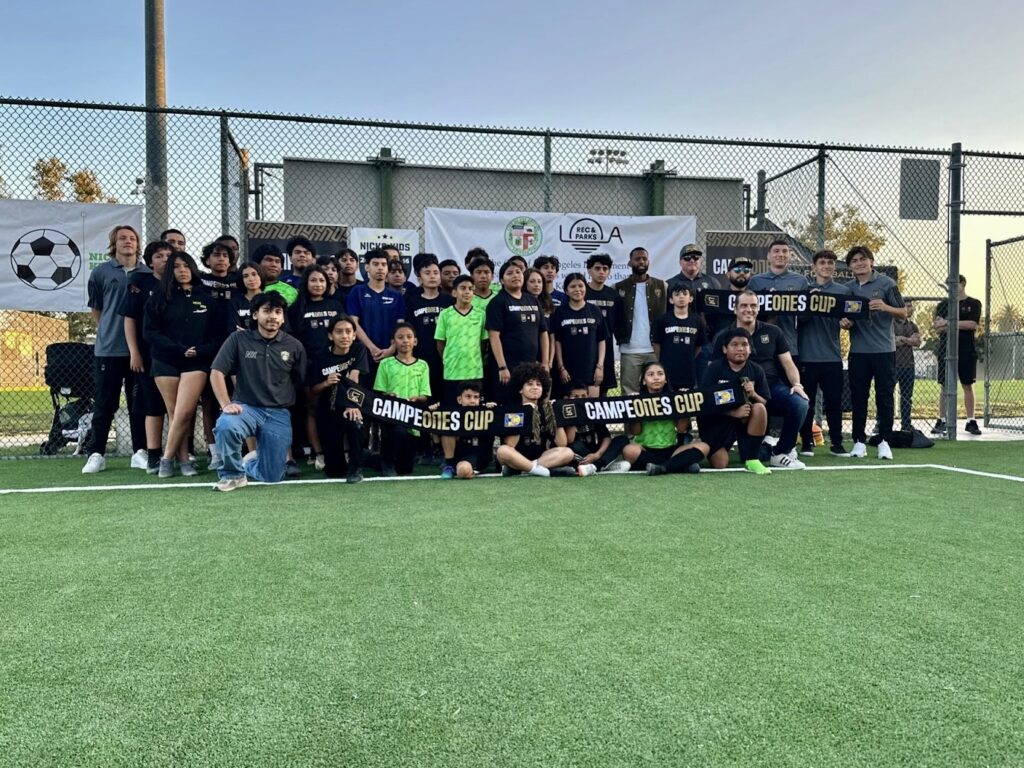 Nicks Kids was founded in 2016. Two LAPD/ CSP officers met a family within Nickerson Gardens who explained the dangers of living within the projects. They described how much they loved soccer; however, they couldn't play outside. Though difficult to understand, with the help and assurance of these officers, these four children began kicking the soccer ball out in the Nickerson field. What began with these children has grown into what it is today, Nicks Kids. We are Nicks Kids because most of our student athletes live within the Nickerson Gardens developments in Watts.
The initial goal was simple: children living within Nickerson Gardens should be able to go out and have fun without fear of something happening to them. Parents wouldn't fear their children getting into trouble or something negative happening to them while they enjoyed the benefits of being children within a dangerous community. It didn't take long for more and more children to begin coming out to join us. Many of these children were neighbors but didn't know each other because their parents did not allow them to play outside, in fear of the danger that lives within these low-income developments.
In less than a year, Nicks Kids impacted every one of our participants in a variety of ways, both social and emotional. Parents loved seeing their children enjoy the benefits of their childhood. Fast forward, we have impacted all of the children who have crossed our program. We instill morals, values, and assist the whole child. We do all we can to help prepare our student athletes for the real world, with mock job interviews, college prep, oral presentations, etc…
Those original 4 kids are in college and have remained in the program as mentors/coaches. Our program continues to benefit those who want to succeed within the community. When signing up, parents know that our goal is that their children are winners in life, not the soccer field. All in all, Nicks Kids is a close-knit program where all student athletes treat each other as family and have built many close-knit relationships. We currently hold a 100% graduation rate, and 85% of our high school graduates are attending college. The remaining 15% are either serving the country or attending trade school. Nicks Kids is about helping those that want to be helped within the Watts community, all with the help of a soccer ball.
We play soccer Wednesday and Friday nights at 109th St Park.
Soccer is a very small part of who we are, our main focus is to ensure children strive for a higher education. However, when playing soccer, our participants know that competition is not essential; we are a TEAM. Together we are a family!